Central Florida Engagement Session
Jetty Park, Cape Canaveral
As I pulled into Jetty park for Micheala and Cameron's Central Florida engagement session I was struck by just how many cars there were. Hmm.. like more than I have ever seen in this park. What on earth was going on?  As I was frantically looking for a place to park I realized everyone was facing in the same direction. Visions of sandpipers on the beach jumped to mind.  Then it dawned on me…. Rocket launch! It shouldn't take a rocket scientist to figure that out! (lol- see what I did there!).
Reminder to self…check the launch schedule ahead of time!
It's true…we scheduled our engagement session at one of the Central Florida parks that is a most popular destination to watch launches. Now.. in all fairness I was aware of the launch but actually thought it was the next day.  Whoops! Long story short…we all made it into park, most the rocket watchers stayed by the Jetty and the wind turned out to be our biggest obstacle of the evening! In case you were wondering, we did snag a quick image of this historic lauch! Whoop Whoop! I am a full service engagement photographer who will provide rockets launching into space for your session!
Michaela and Cameron are just so cute. Cameron popped the question in New York City. Seriously romantic! Well done Cameron!  Their lives are super busy these days with wedding planning, school and planning a move to Wyoming in the future!
They were up for anything!
It is easy to tell that Michaela and Cameron have adventurous souls! Even suggesting that we place the ring the water! GULP! Don't worry…it was all very safe. I have to say that my favorite part of the evening was finding the Portuguese Man of War on the beach.  You know what that means! Jellyfish ring shot! Michaela and Cameron jumped right in to help! My inner Marine Biologist was super excited!
I can't wait for their May wedding! Let the adventure begin!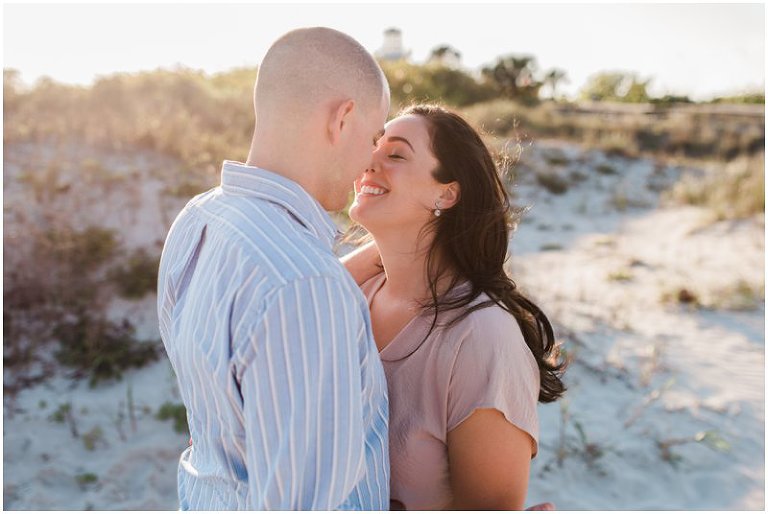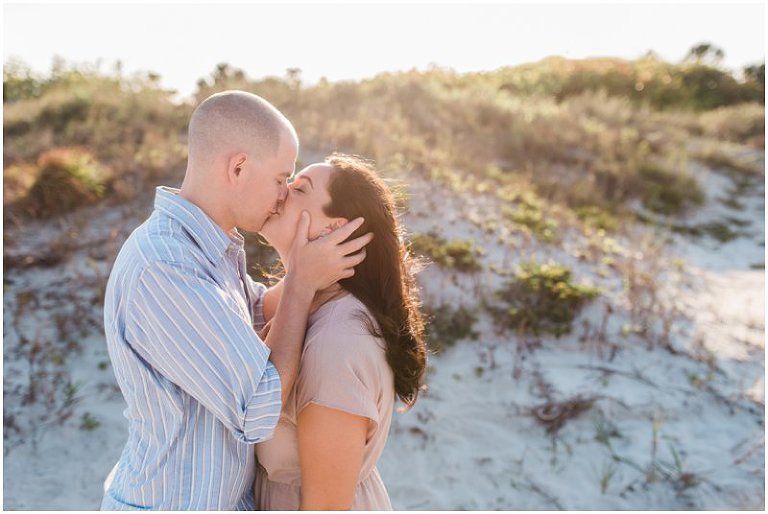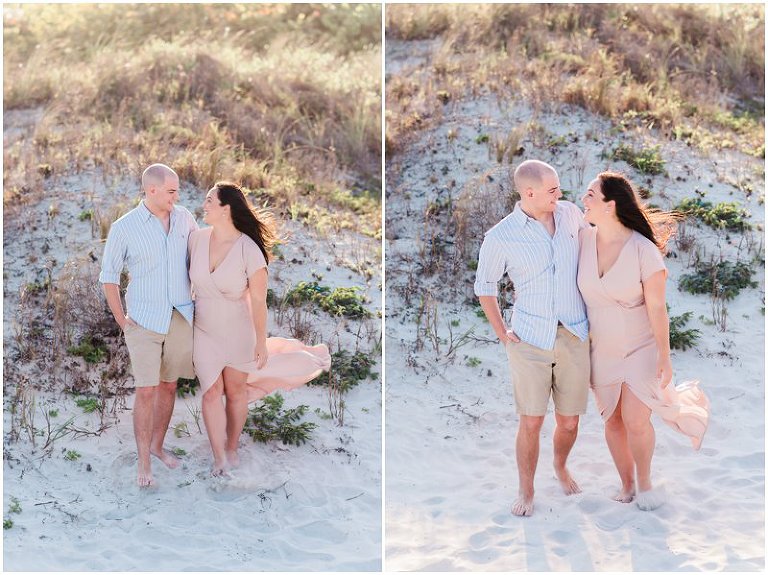 And there goes the rocket!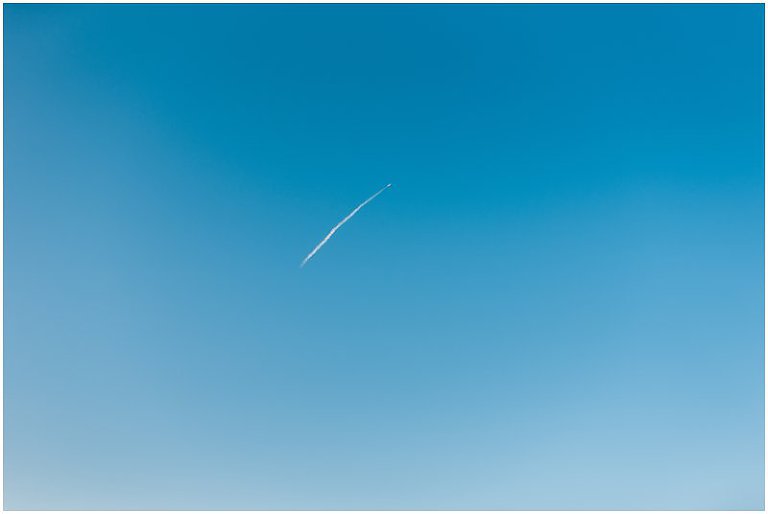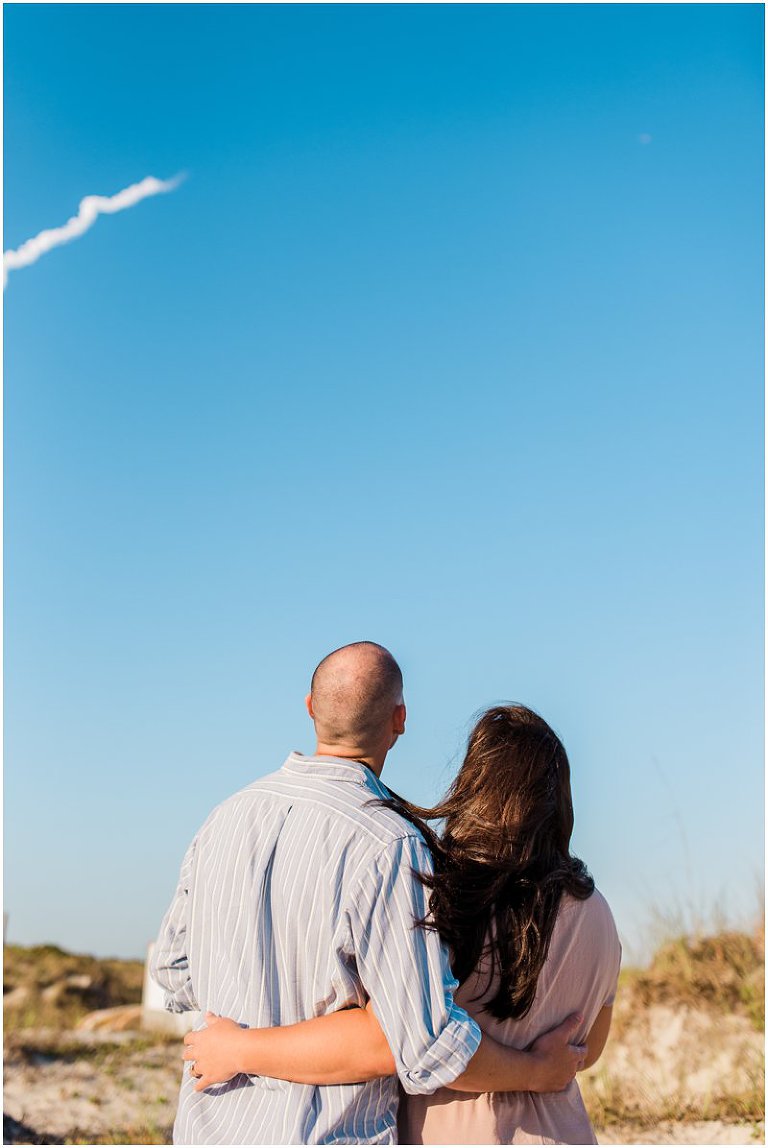 That smile!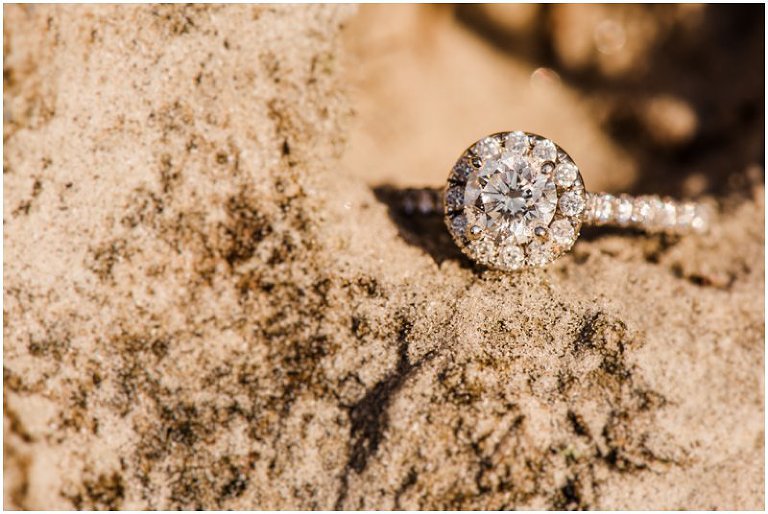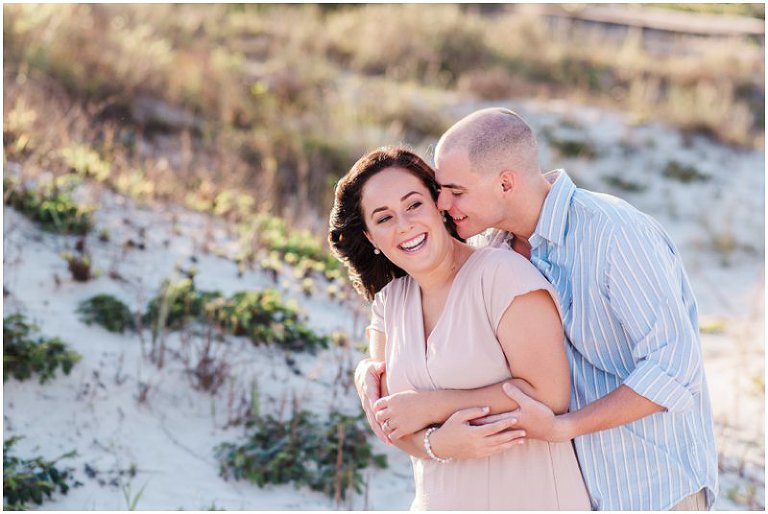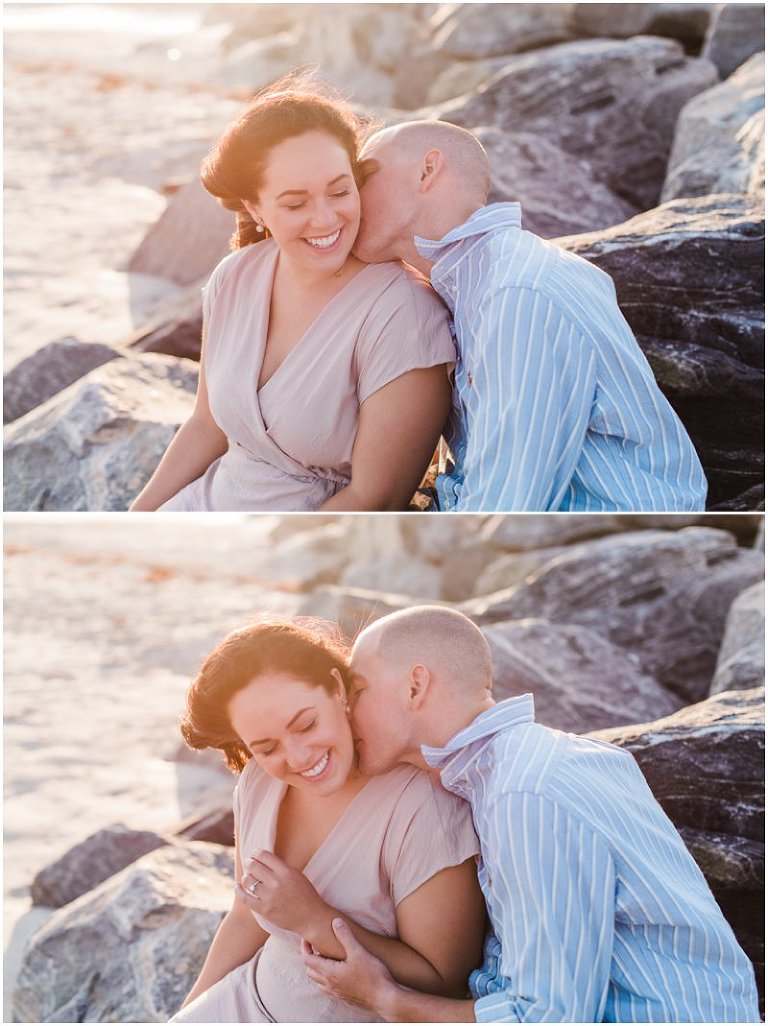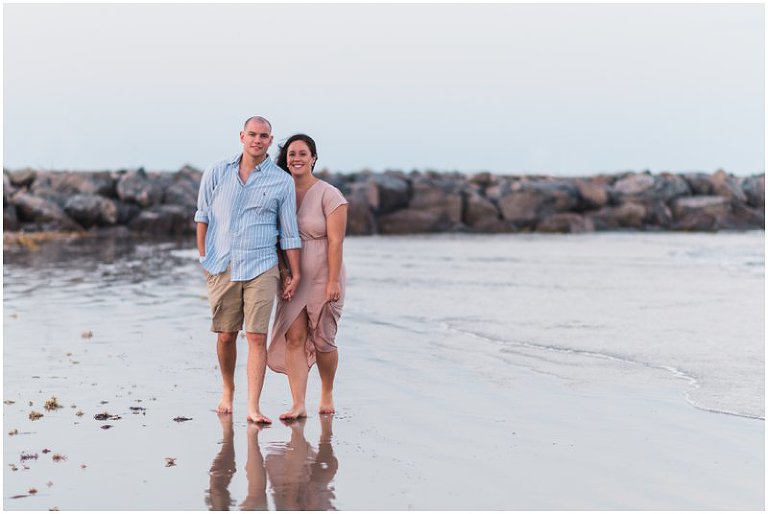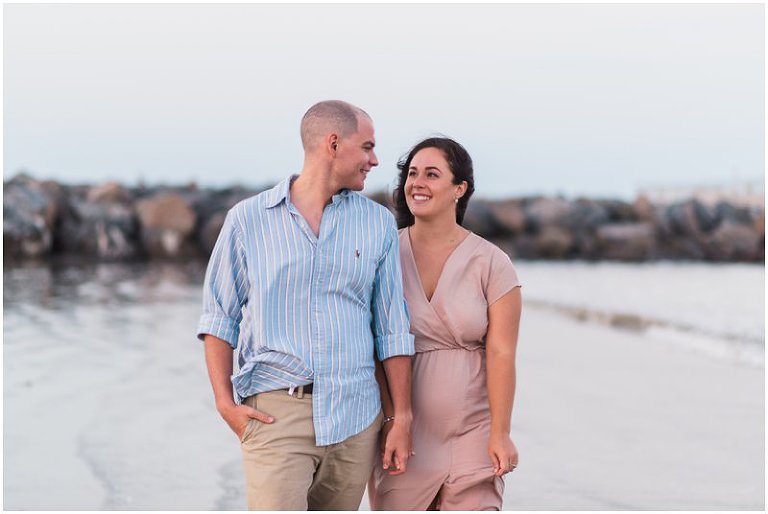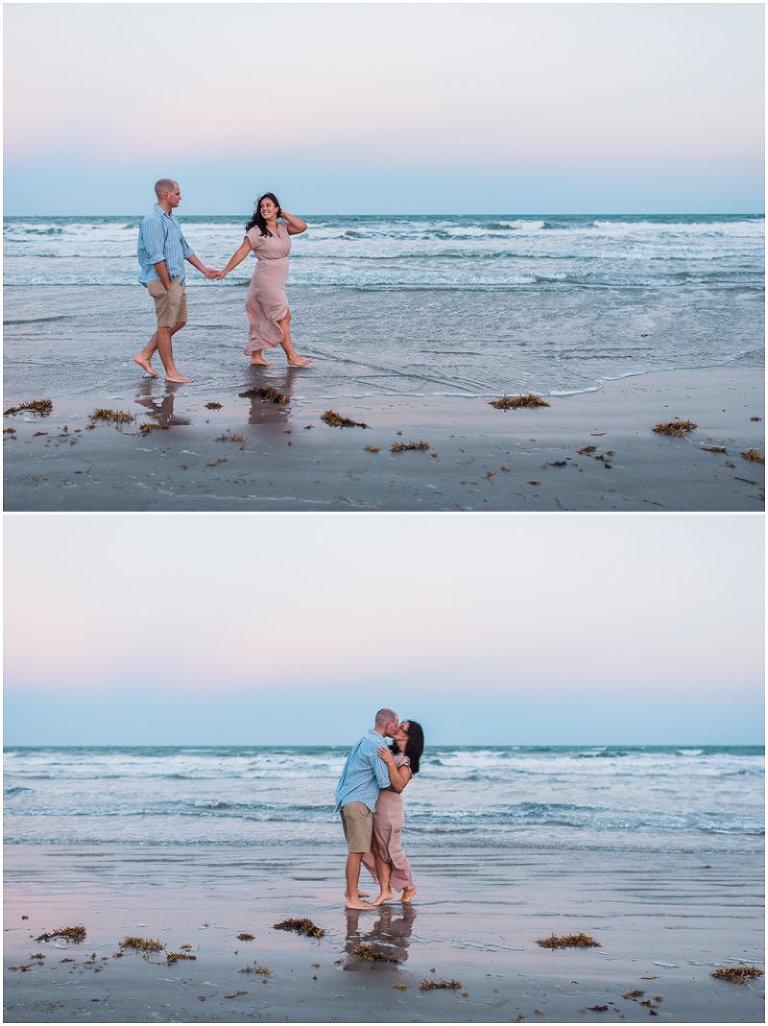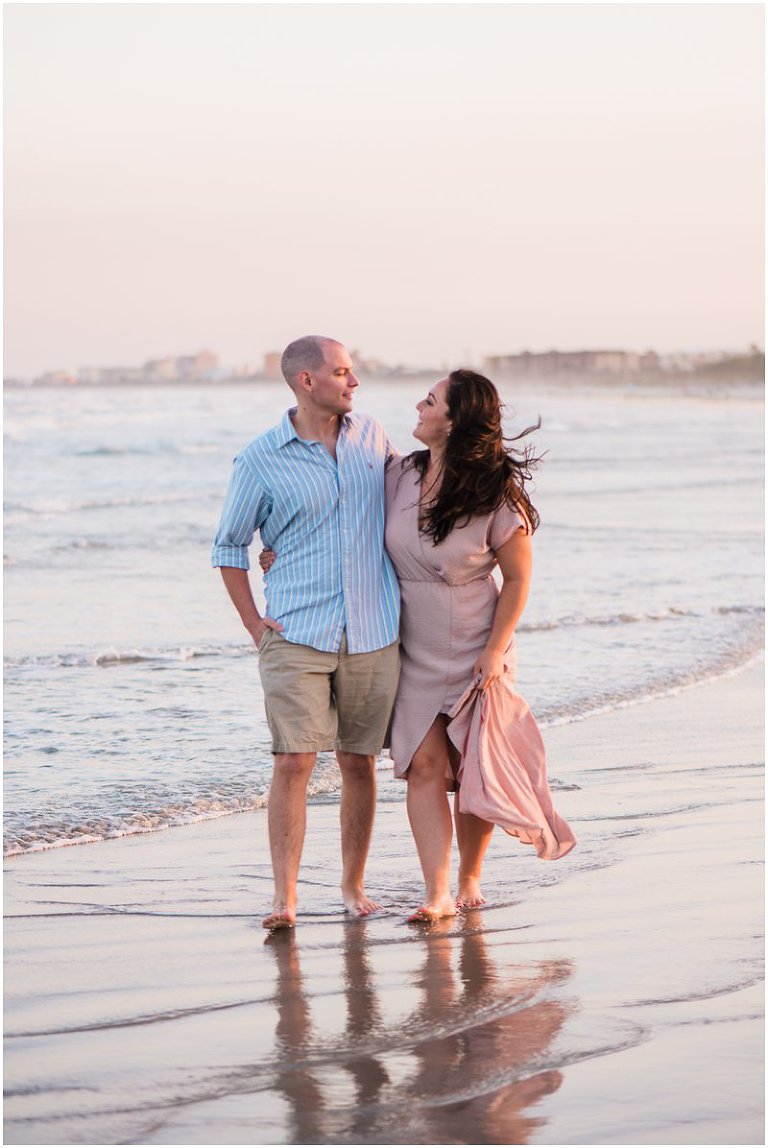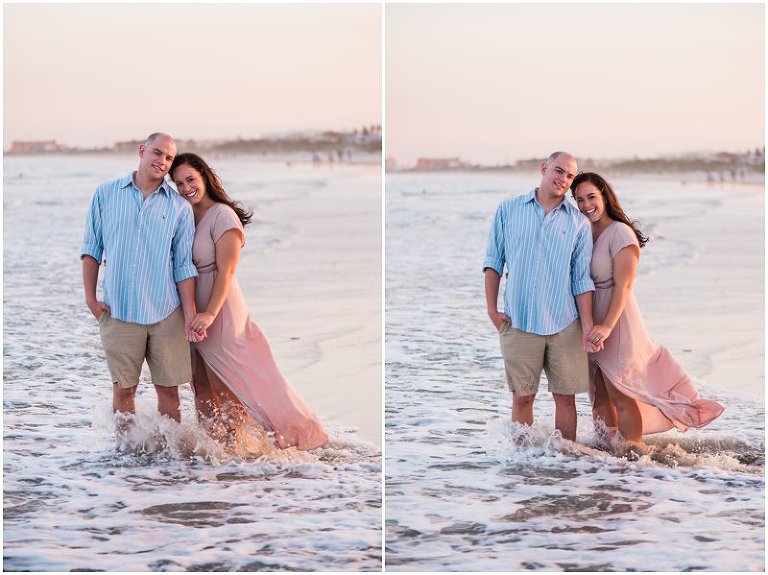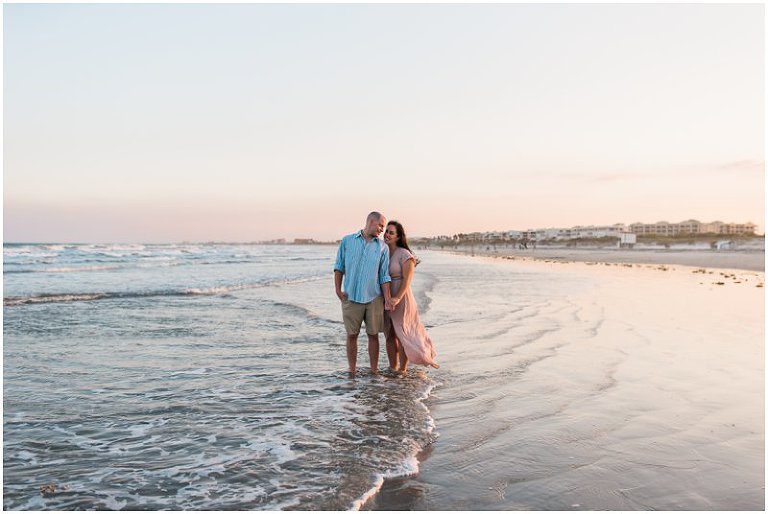 Don't worry! Nobody was stung in the process!