Melbourne Beach Family Portraits
Three Things I love the Most About Extended Family Portraits
Let's be honest. I totally realize that the act of assembling your clan for an extended family portrait session can be crazy overwhelming. You have come to Florida. You're psyched to have Melbourne Beach Family Portraits taken. Then..reality sets in. I know you are thinking.. what have I gotten myself into? How to coordinate this endeavor? What will we wear? What if it rains? Which kid will have the first meltdown? It is a lot to handle. My advice…don't stress… and do it anyway! The end result will be so worth it! You will never regret having images of your family together. Life is too short. The kids will never be this age again. It is worth it! Your family is worth it.
My approach to family portraits (especially Beach portraits)  is to keep it fun, relaxed and stress free. I encourage silliness.. and lots of it!  I like to call the end result perfect imperfection. What I am not sure about is if my clients realize just how much I love taking their pictures. I love watching your family unfold. Seeing the love, the interactions, the laughter.  There are, however, a few things in particular that really make my heart smile!
#1 Squishy faces
Squishy faces- that's right. Get close, squish together and show me the love! If you have had me photograph your family then I am sure you have heard me say.. SQUISH together! Bringing the faces of Mom, Dad and kids together just melts my heart. Lots of cheek kisses and loving eyes. My fav!
#2 Kissing Grandparents
Seeing Grandparents blush like 16 year olds when I ask them to kiss just makes me giggle. I am always sure to photograph just the grandparents together. I always ask them to smooch. Some blush, some tell stories about their wedding day and some just burst out laughing. Whatever happens.. I always love it!
#3 Surprise Waves
Great big surprise waves! (ok..not too big cus I am all about safety first!). Rarely does the mighty power of the Atlantic Ocean disappoint. My goal.. to lure your family to the waterline in hopes that one tiny (or big!) wave creates a tiny bit of excitement. Did I mention safety first? I'm really not sneaky! (Don't worry.. we are always safe!). Scroll down to see my evil plan in action during the Mahaneys' extended family session!
Come visit me down by the beach! Melbourne Beach is a perfect place for your family portraits! Dive in! The water is warm (most of the time)!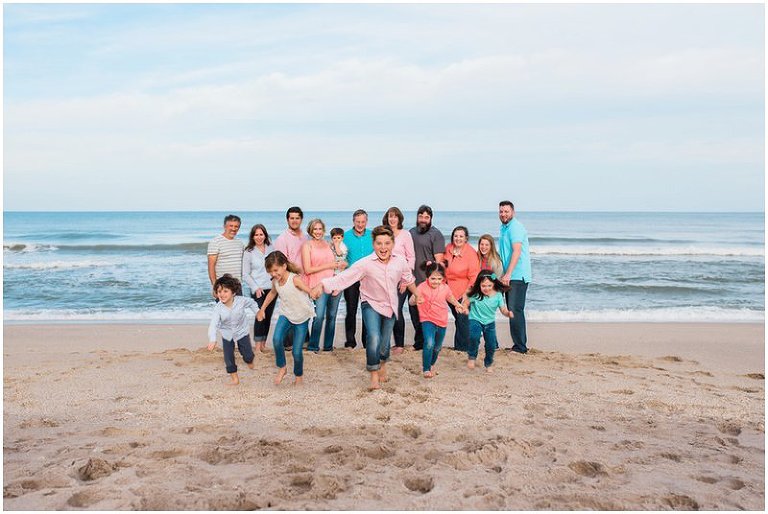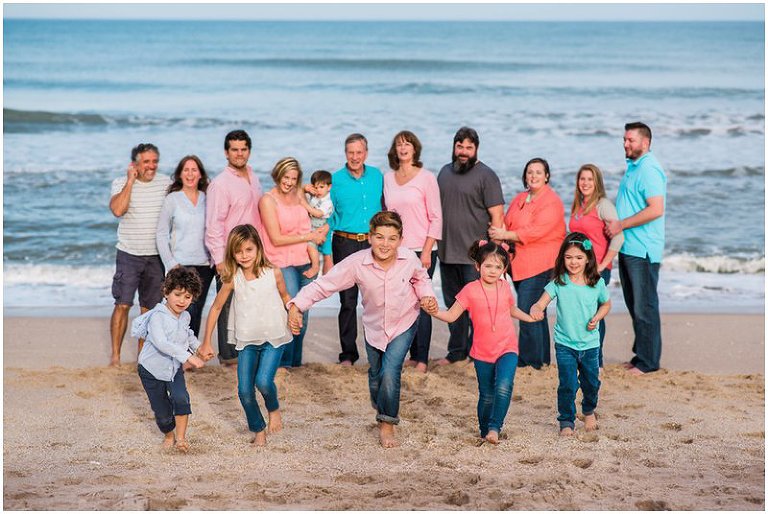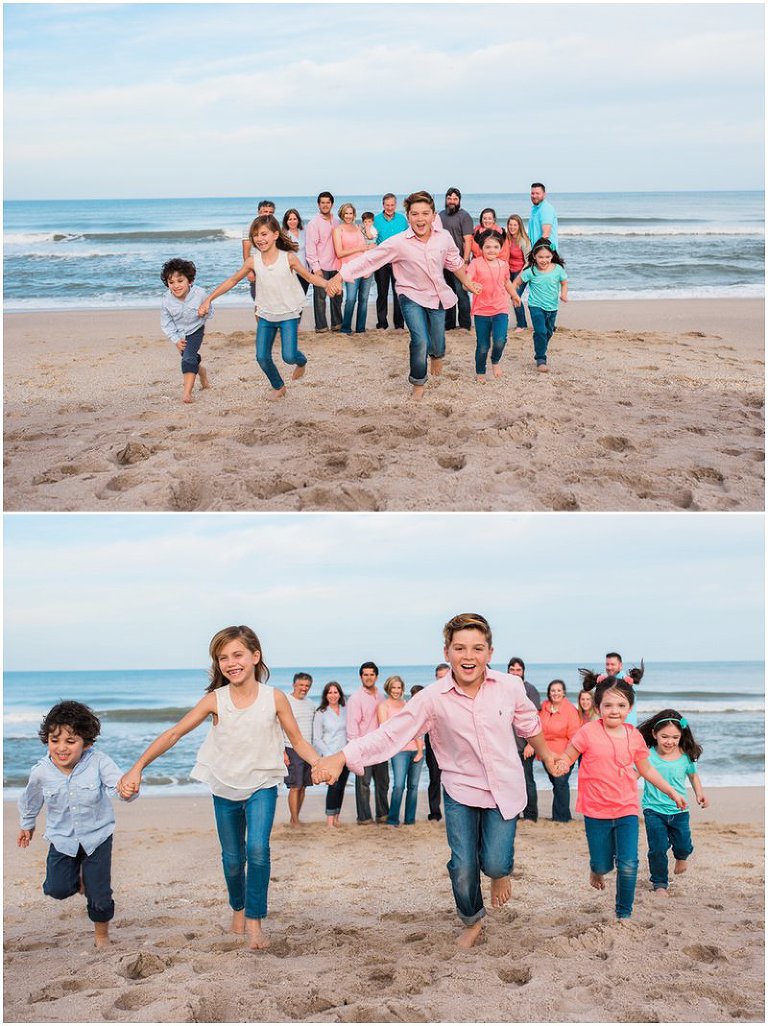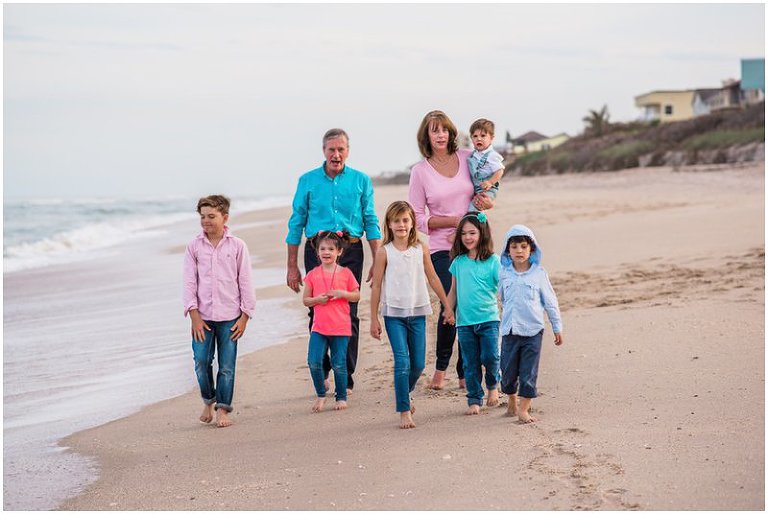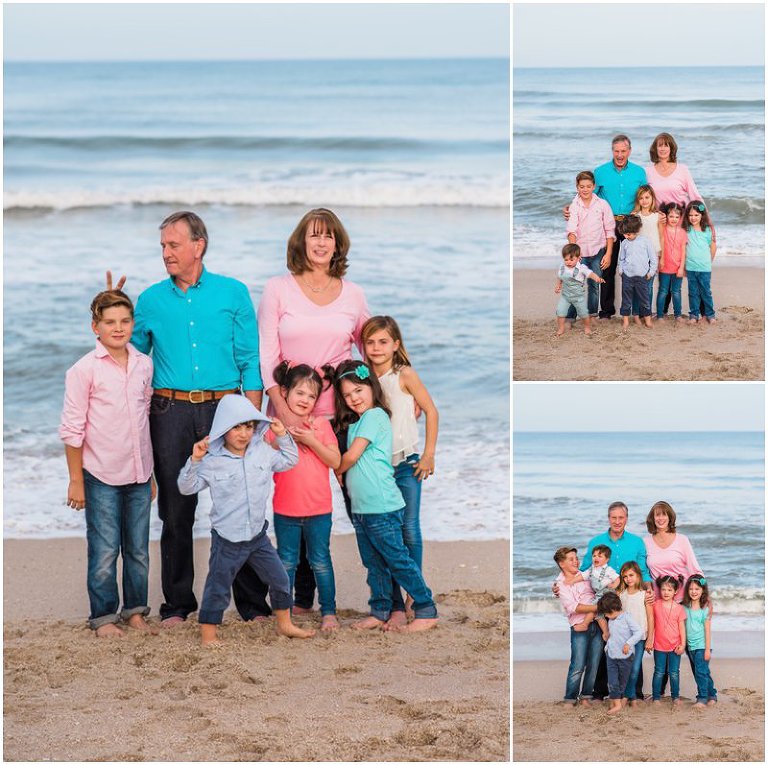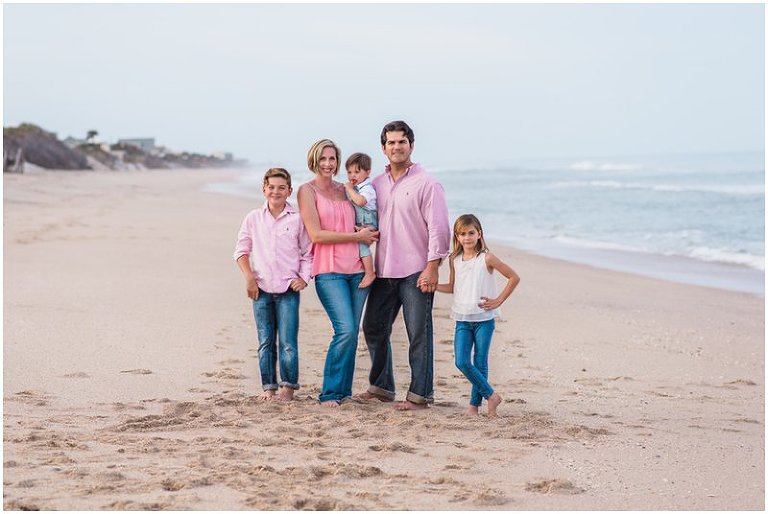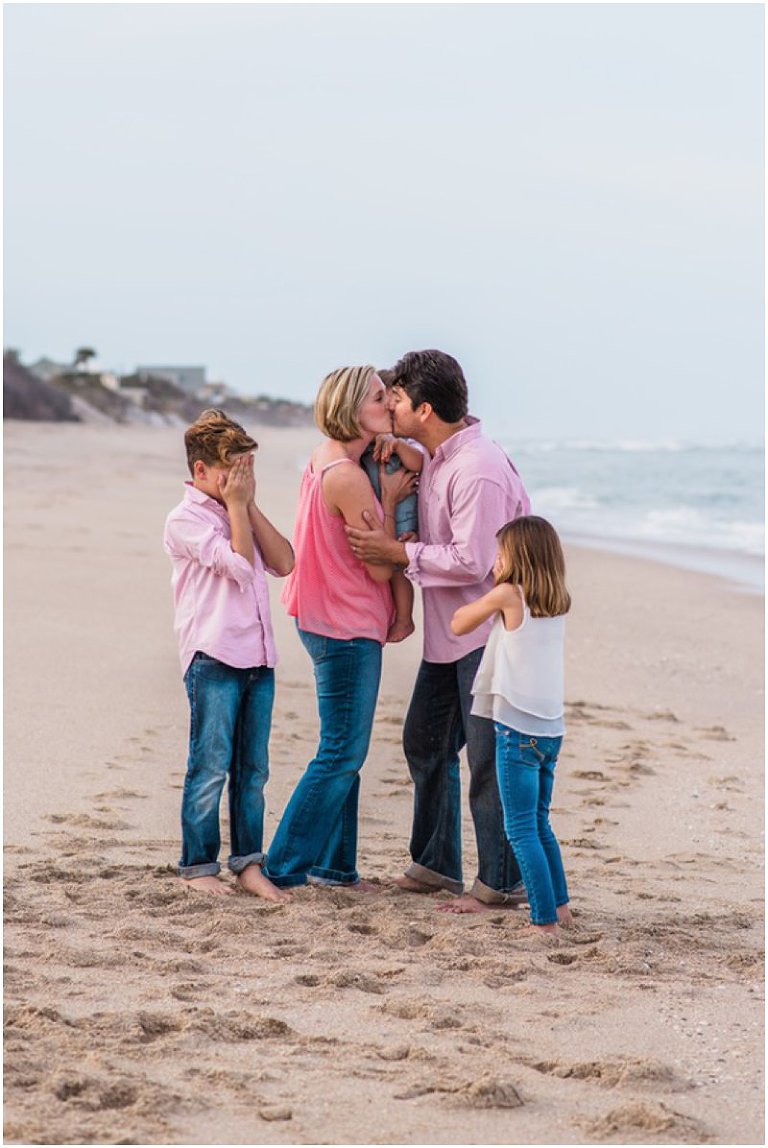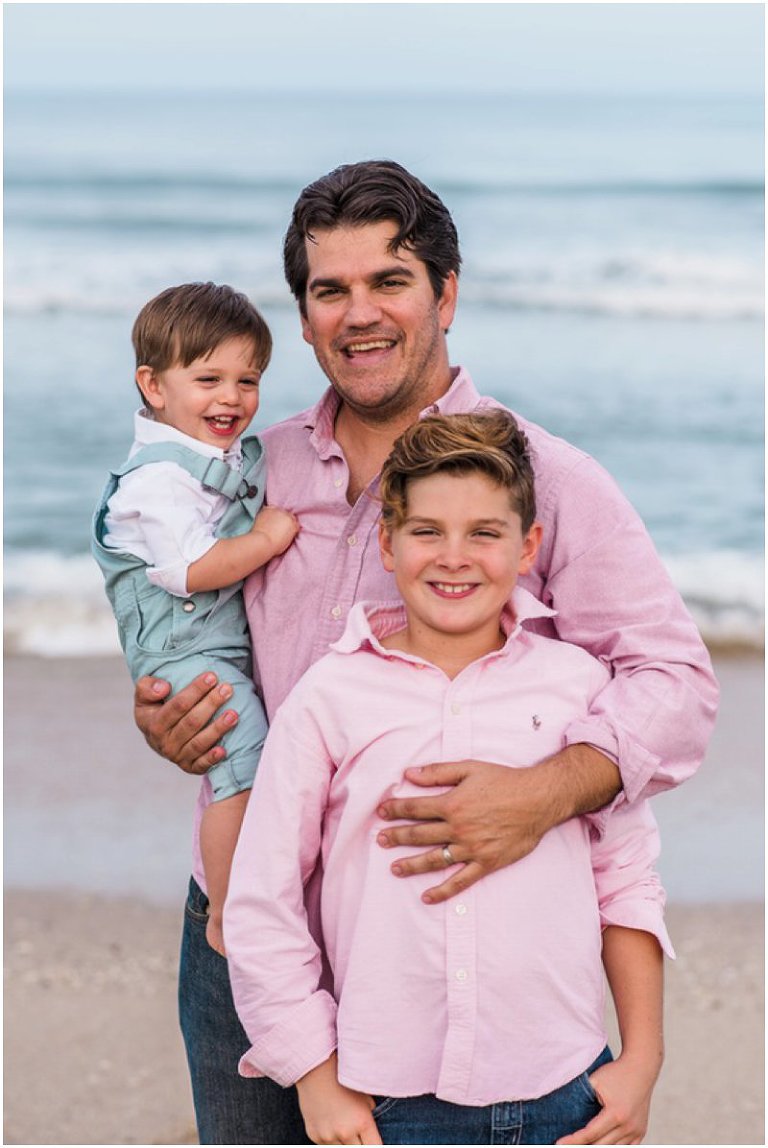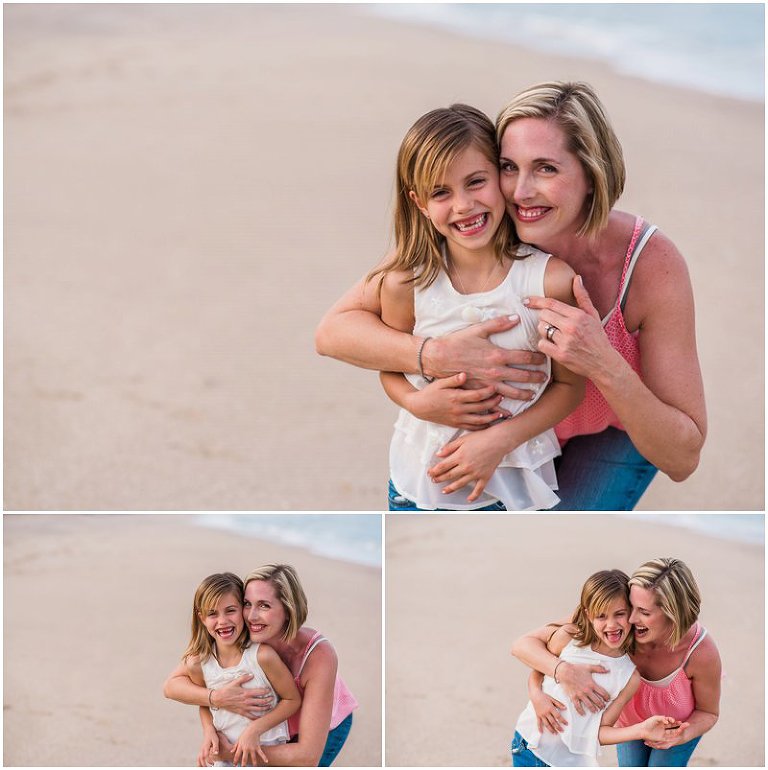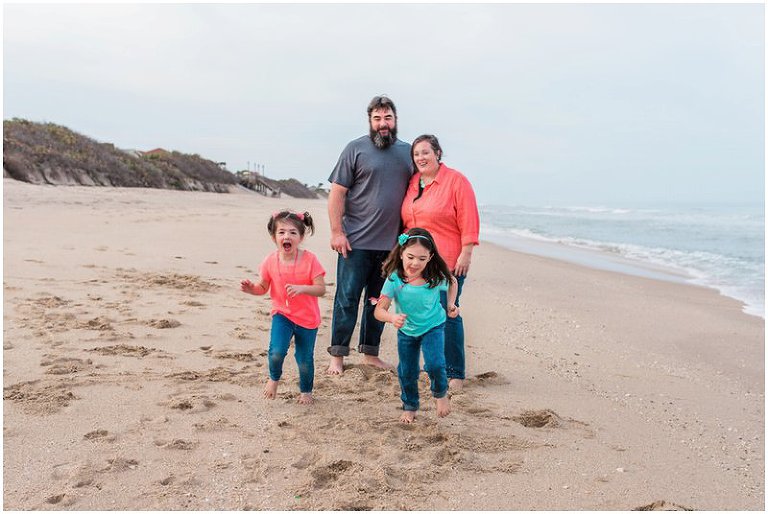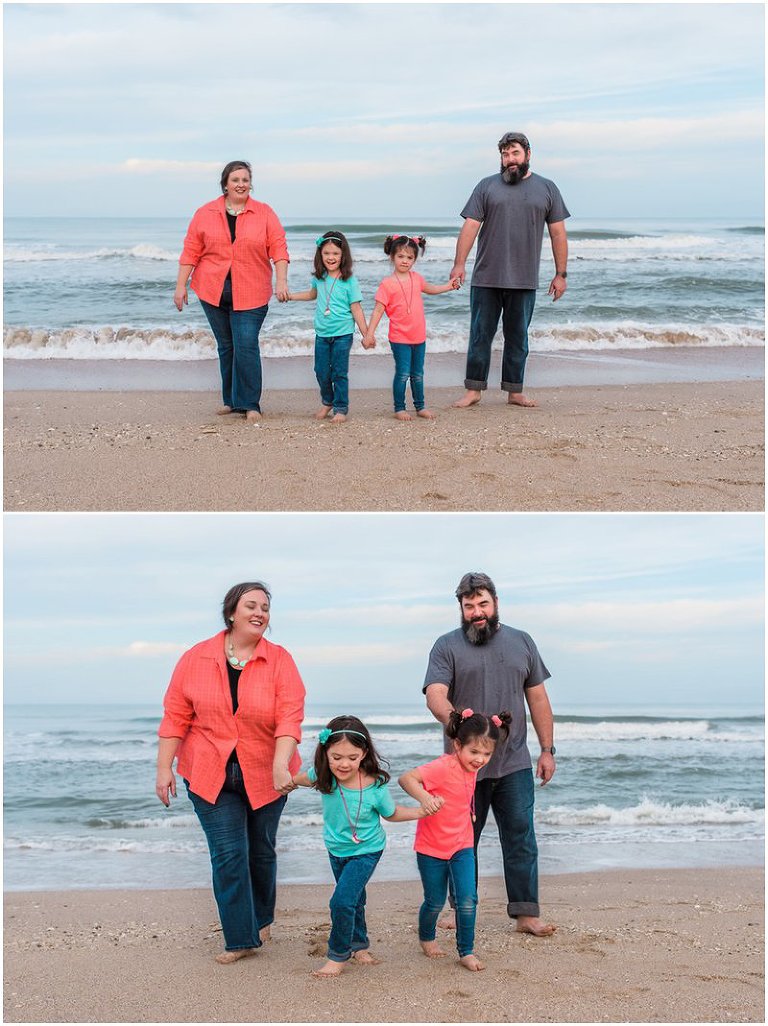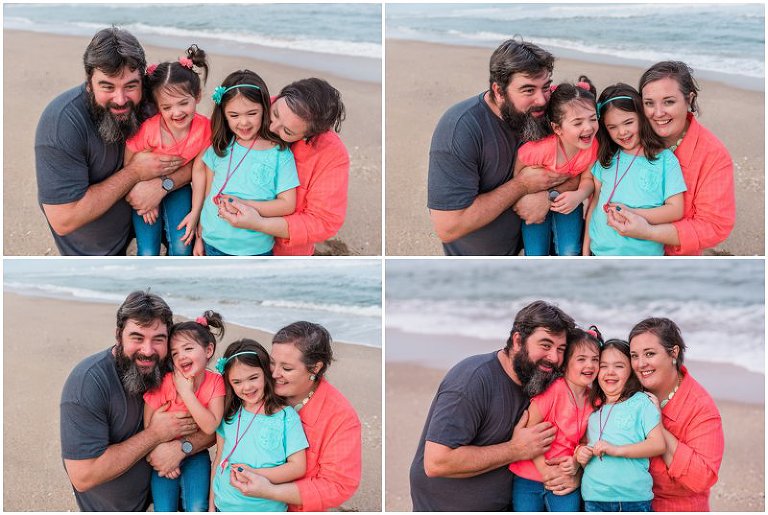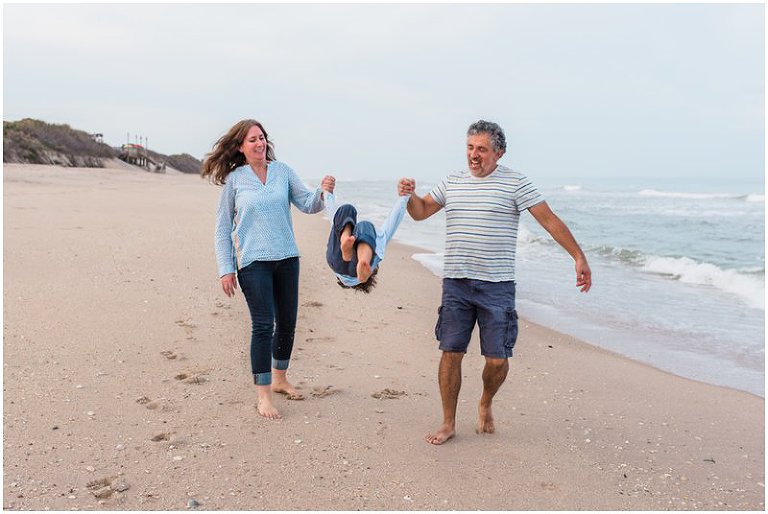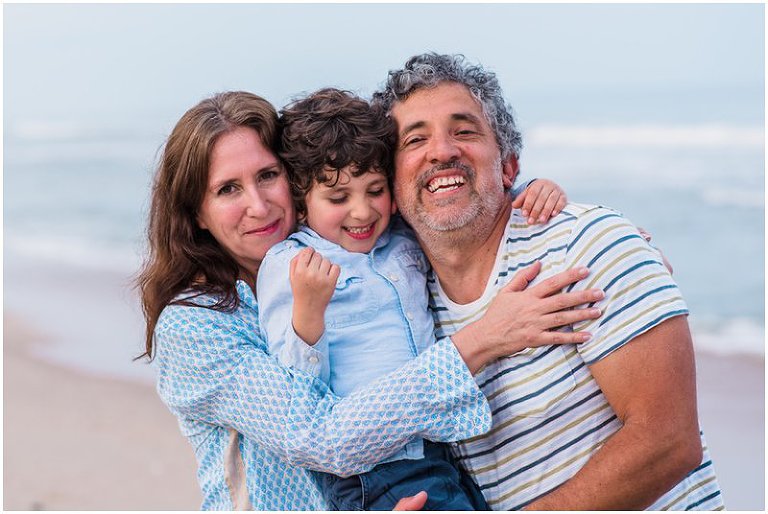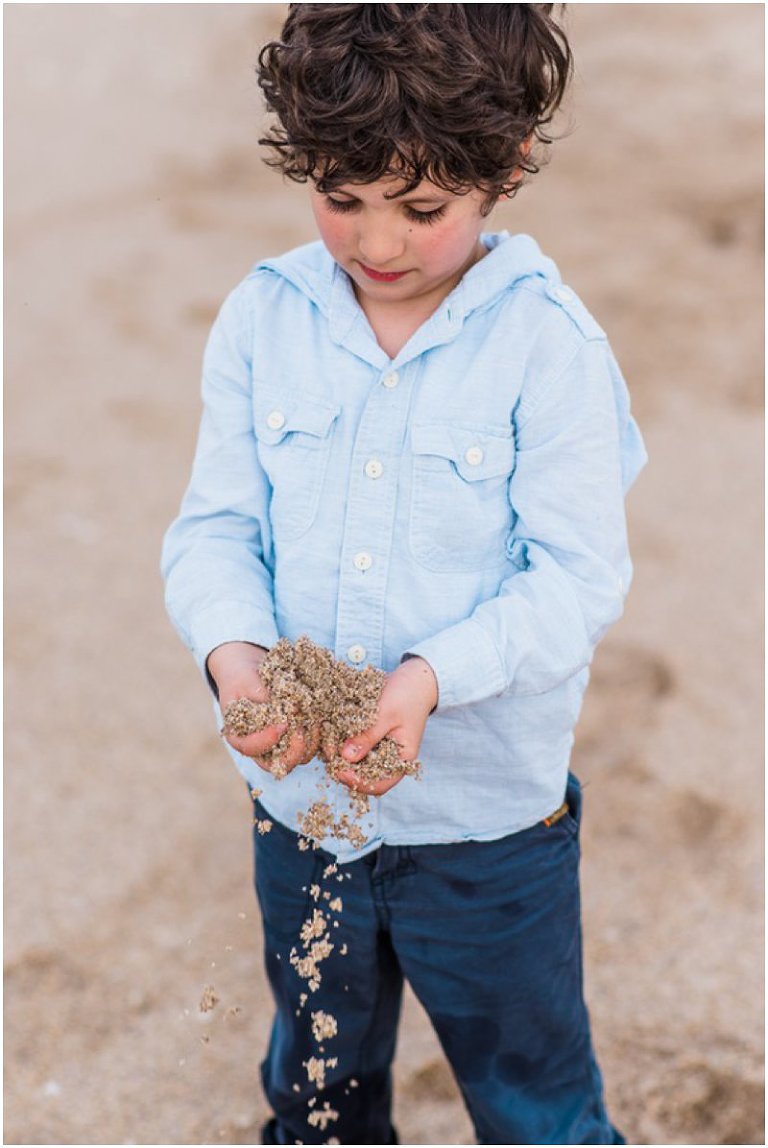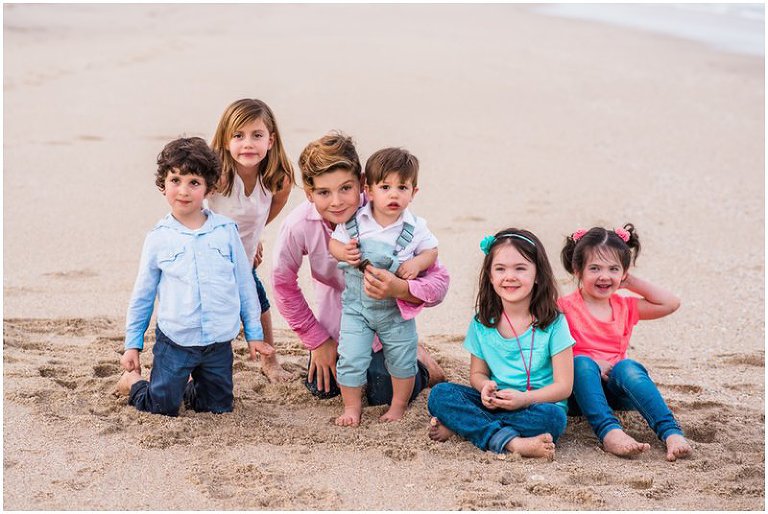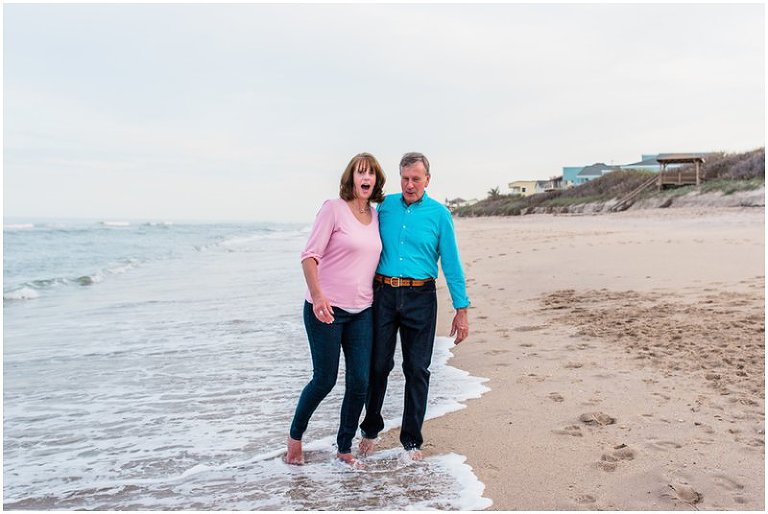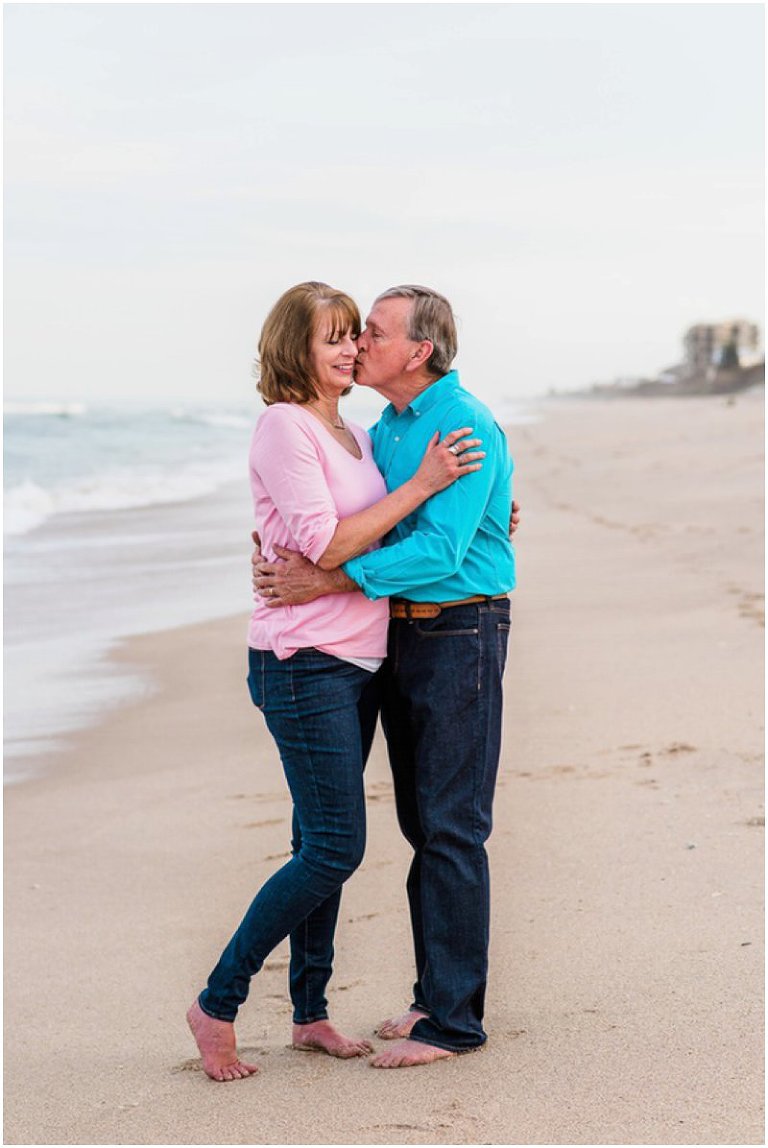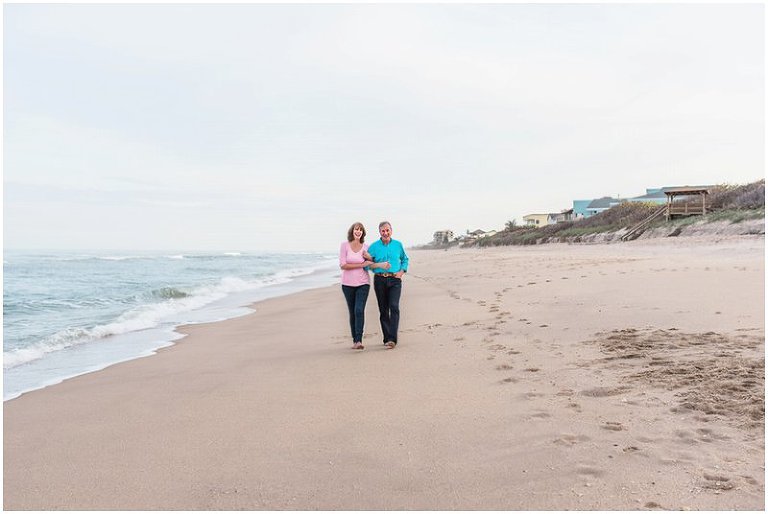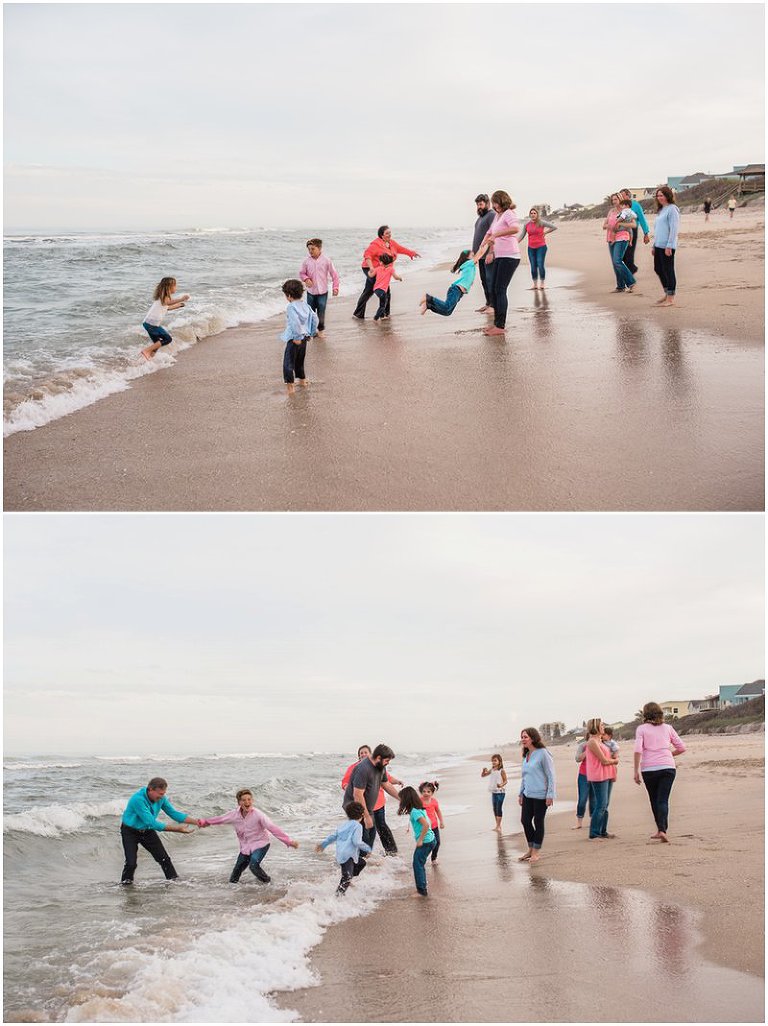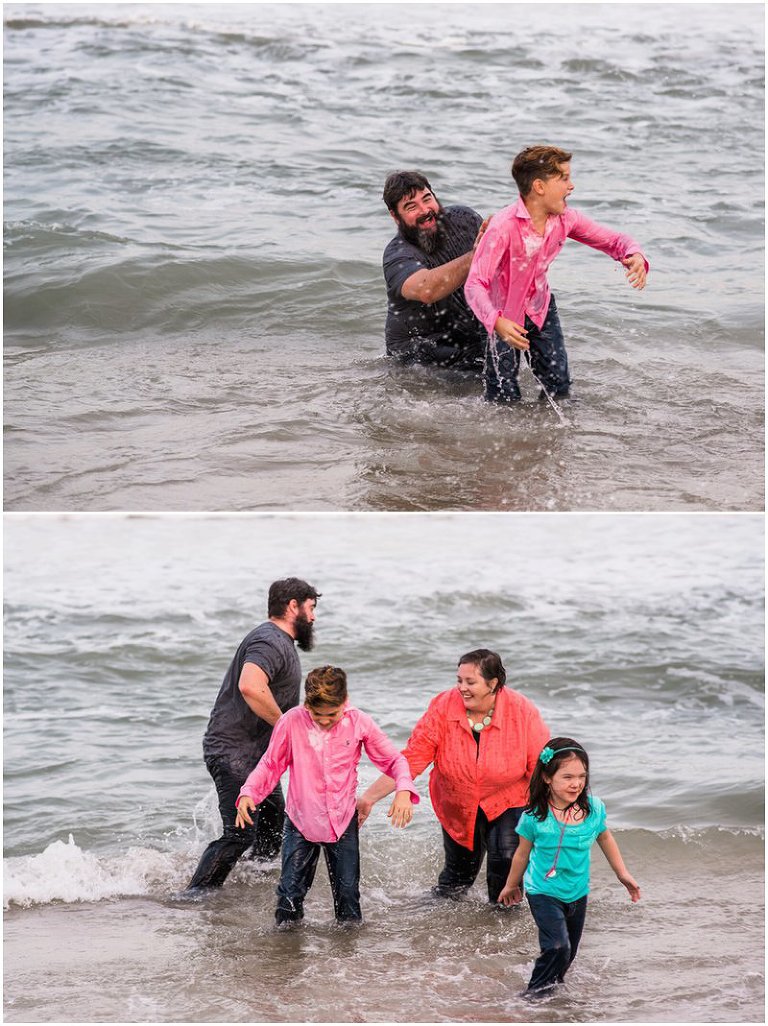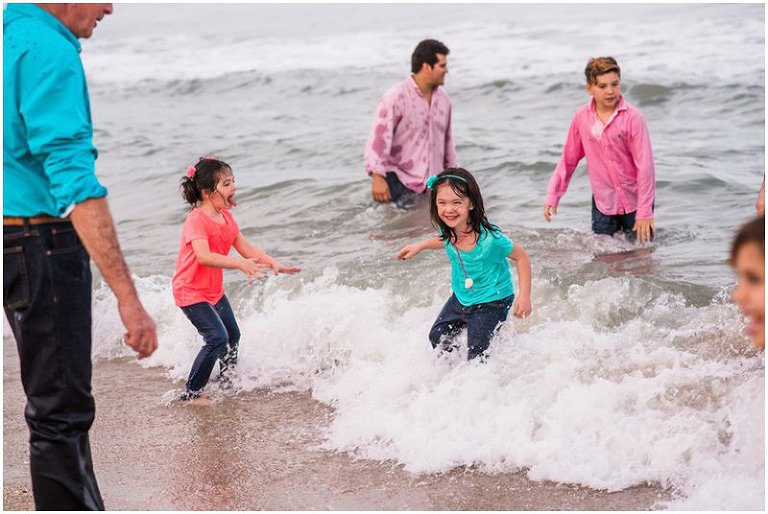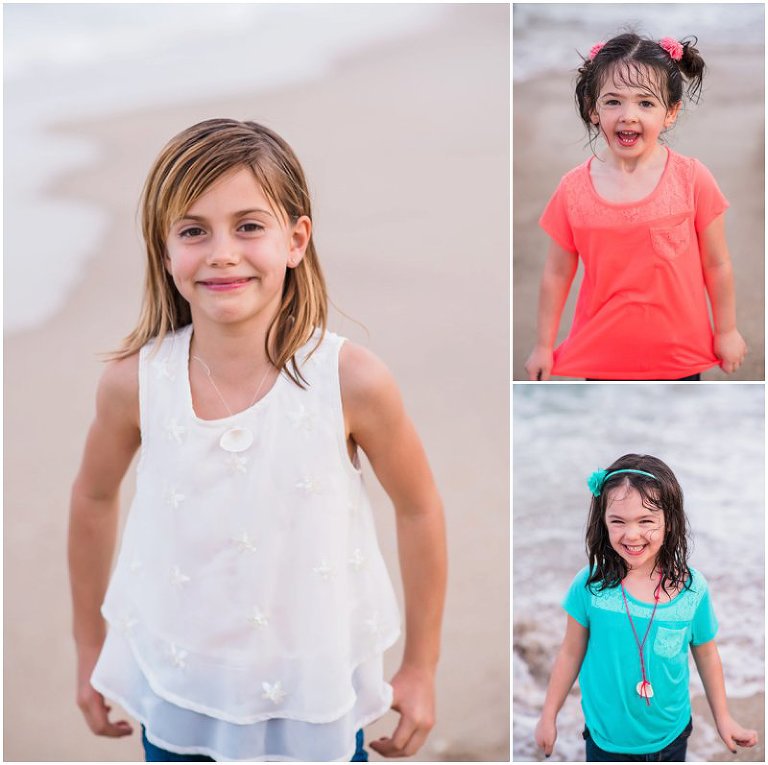 Wait for it…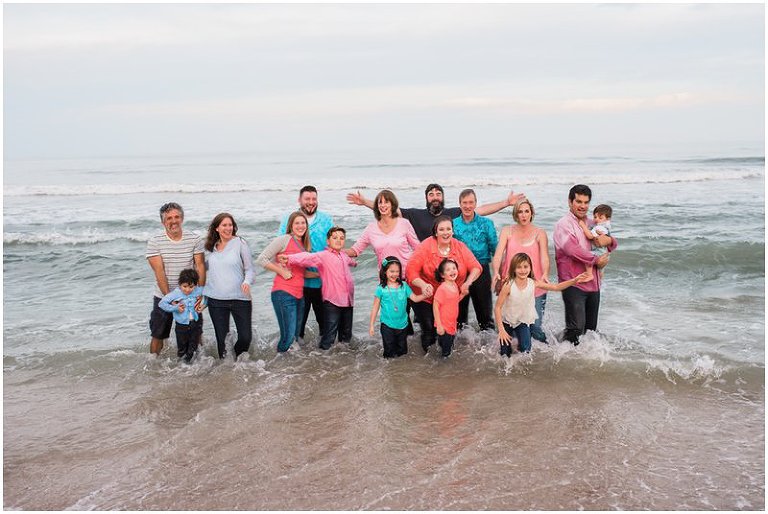 Wait for it…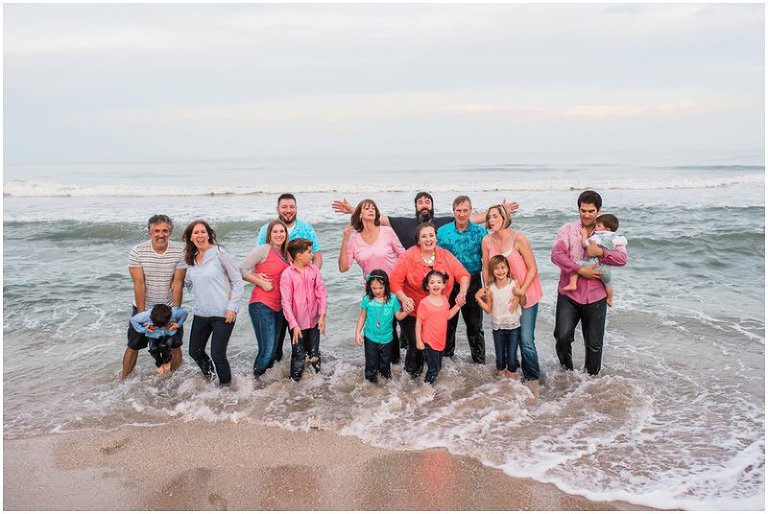 And the wave!
The Perfect Melbourne Beach Family Portrait!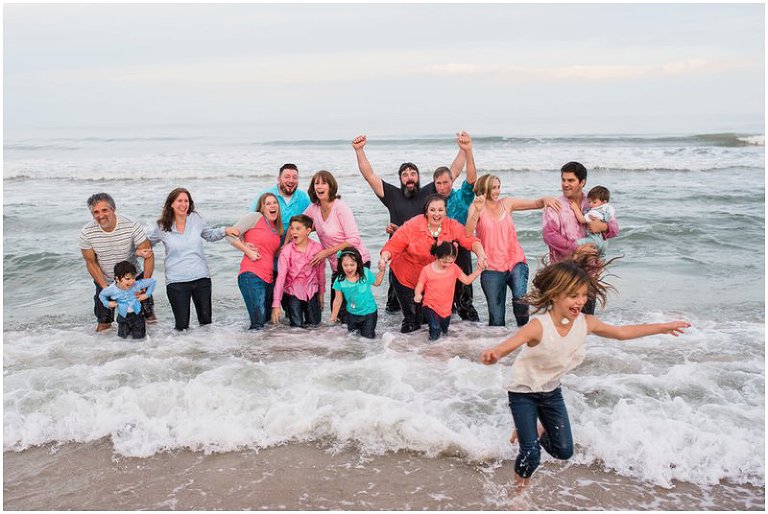 I'd love to create a family portrait for you!