Holly + P.J. Sitting in Tree | Baby Announcement!
First Comes Love
Then Comes Marriage
Then Comes…
A very cute Baby Announcement!
I love being part of surprises so when Holly came to me with her idea for the most adorable baby announcement idea I was all in! (Don't worry- the cat is out of the bag now).  She had a very clear vision and even had these adorable signs made from Etsy just for the occasion. Now.. to find a tree where they could safely in it. It proved to be no easy task! But we eventually found the perfect one in downtown Eau Gallie (EGAD).
Our warm Florida sun was shinning but the temperatures were rather chilly! A minor wardrobe adjustment and we were all set!  Yes, I know, it is hard to image that it gets cold here- trust me- it does! I'm pretty sure I don't even need to tell you that Holly was glowing.
This was just a quick portrait session to get these announcements out to the world! I seriously can't wait until her bump grows big enough for her maternity session!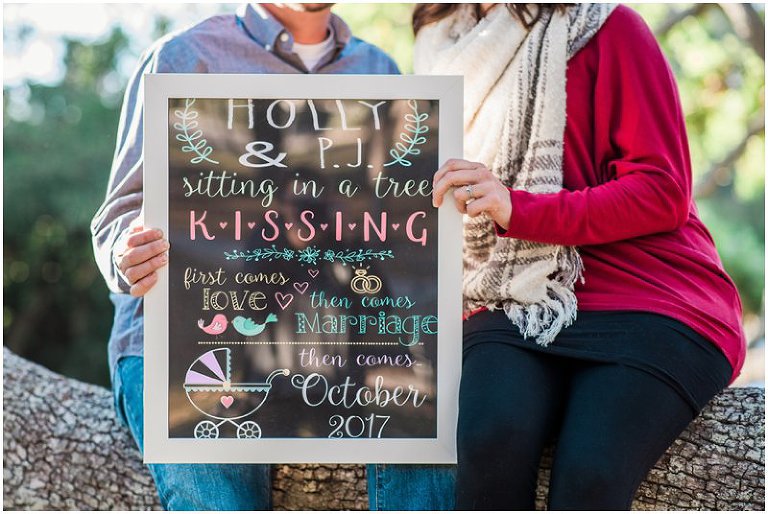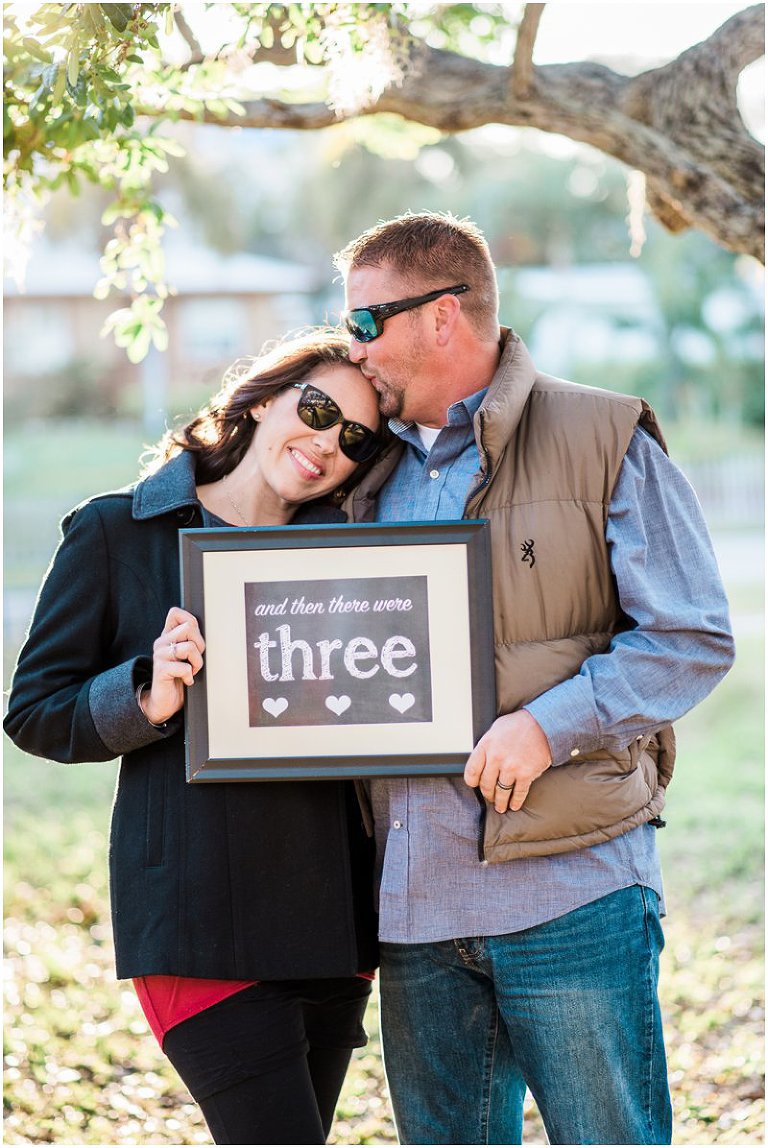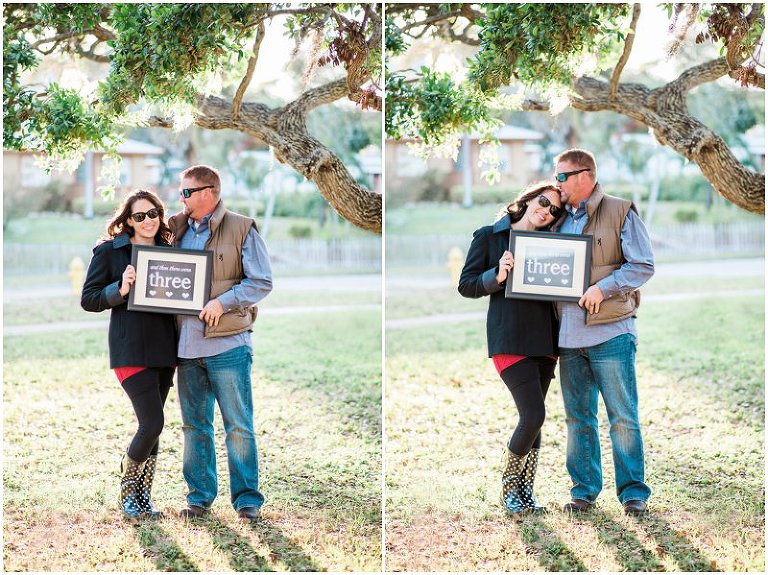 You actually would not believe how hard it was to find a tree to SAFELY sit in!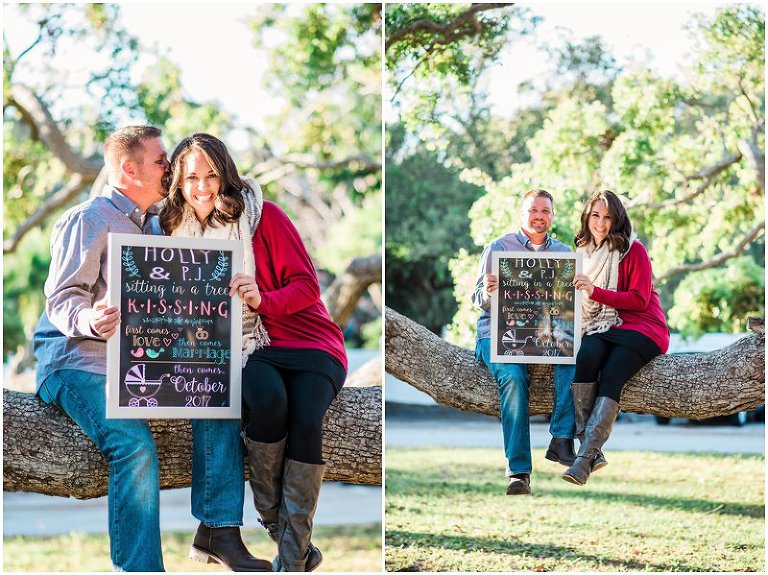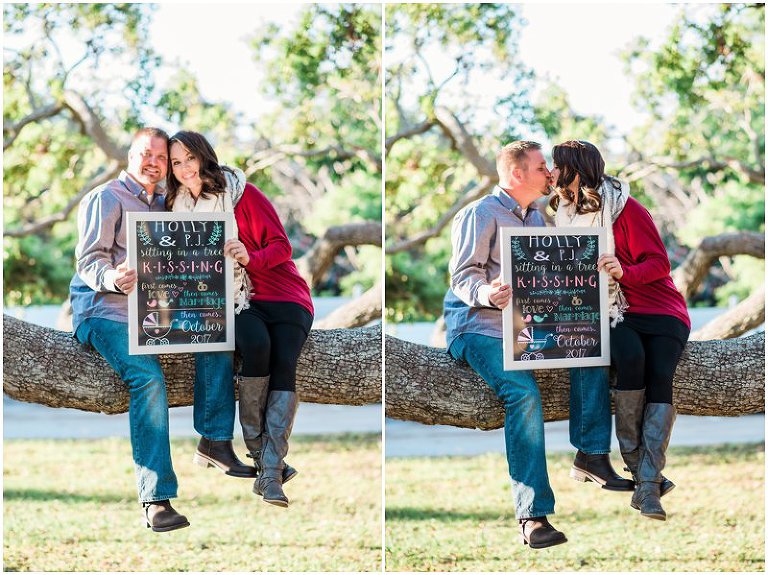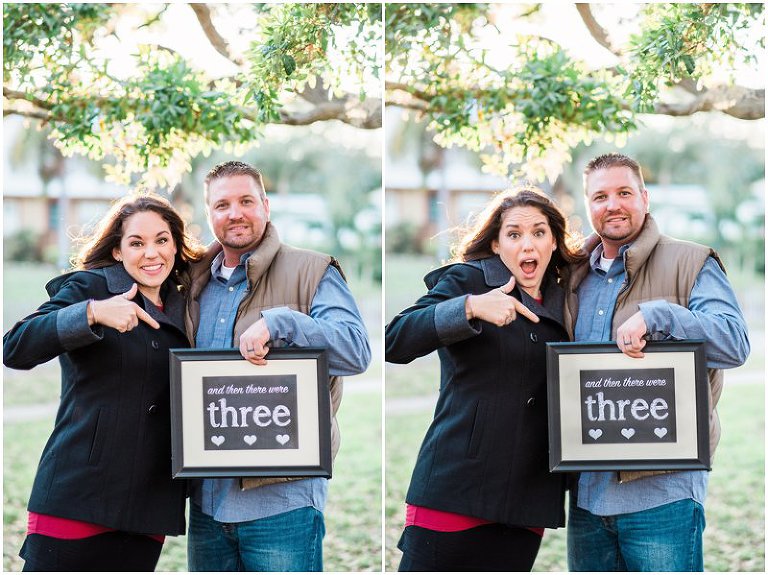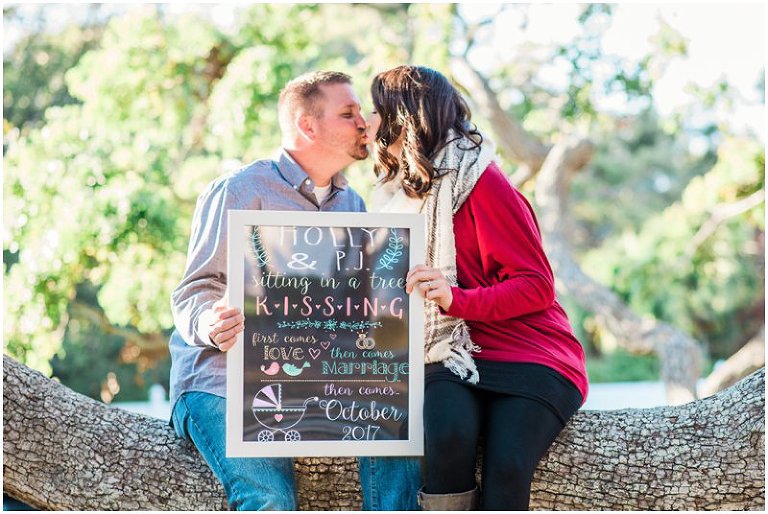 Seriously? Those polka dot boots?!! Sooooo cute!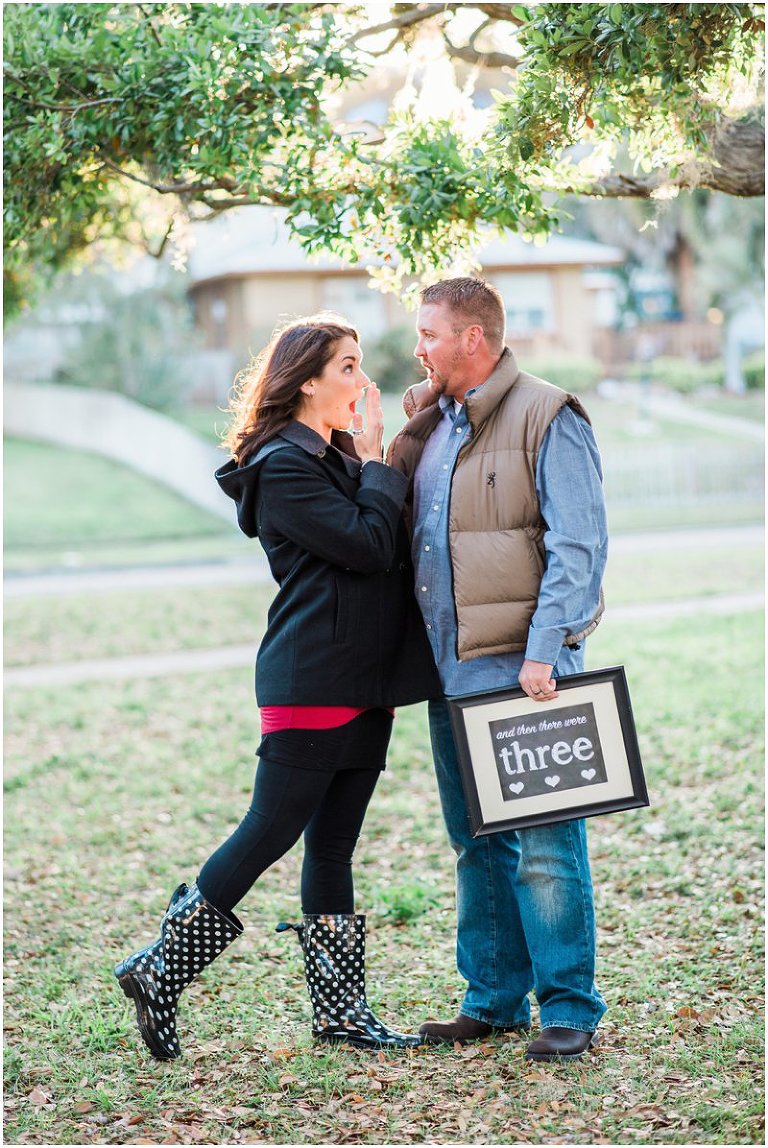 And matching umbrella!! Adorable!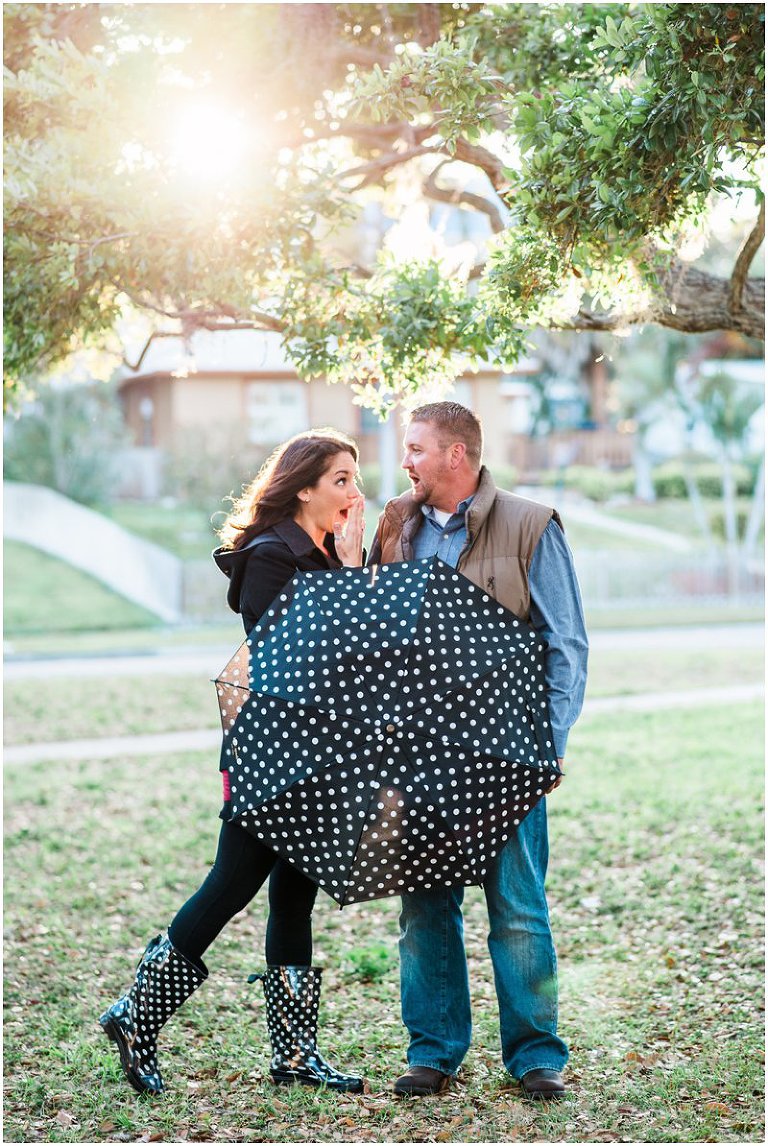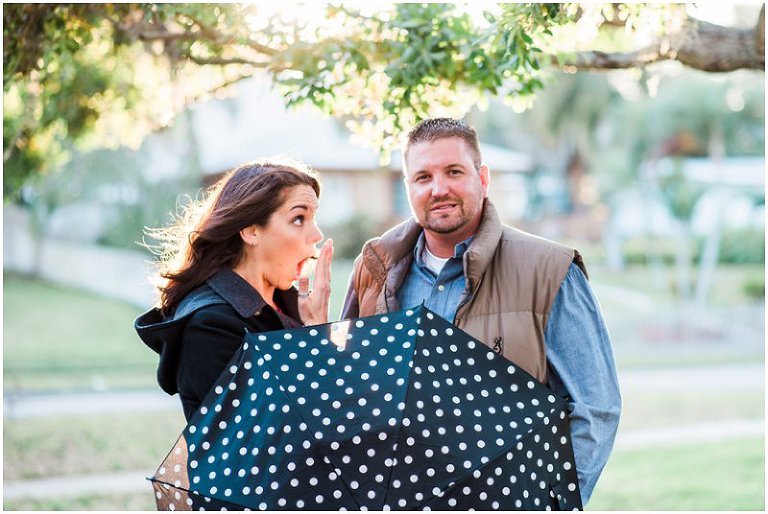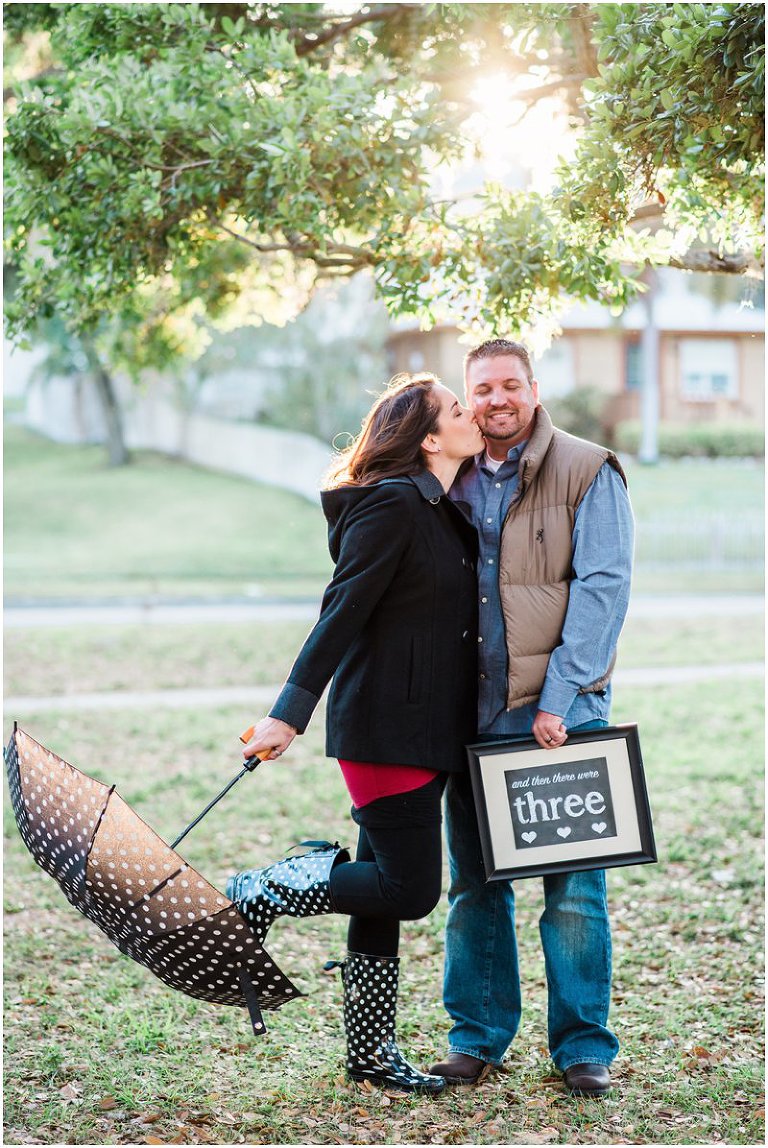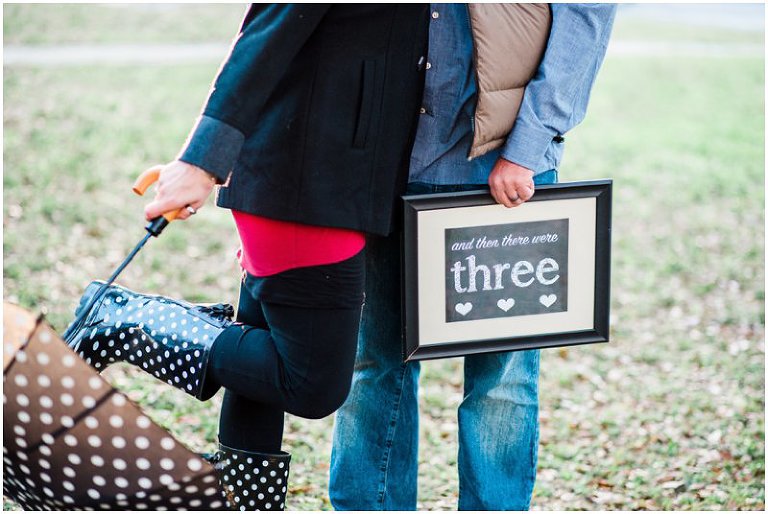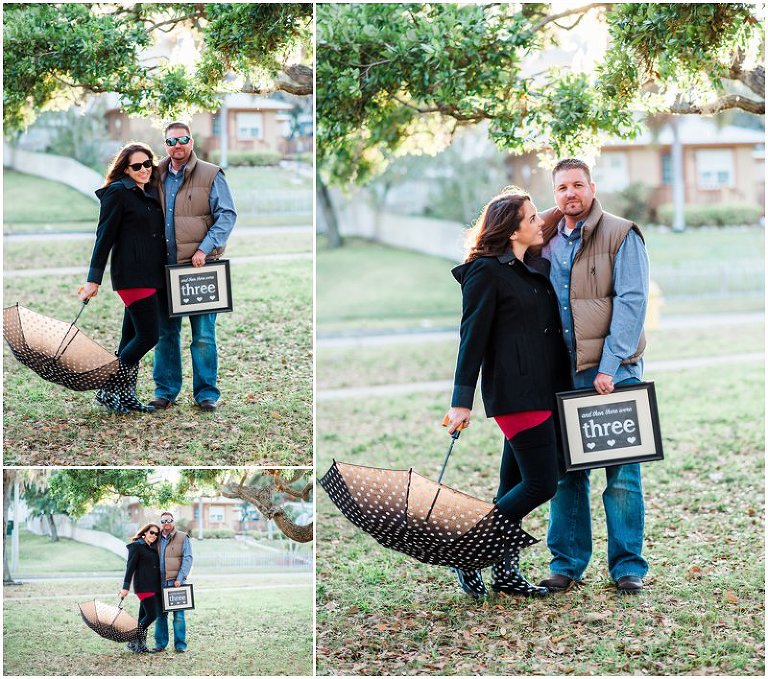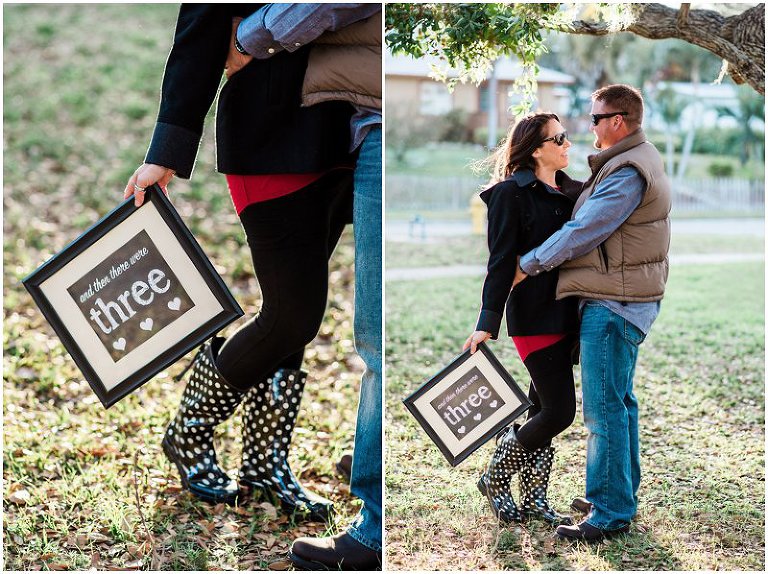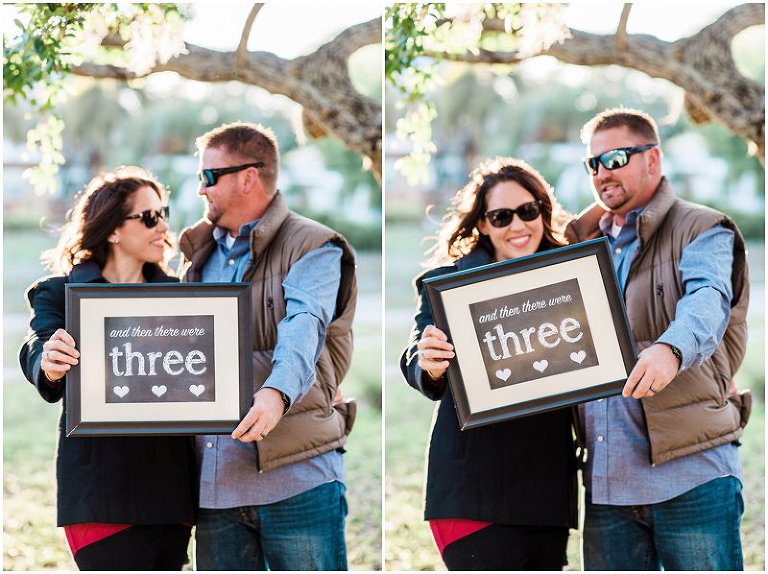 Interested in having your baby announcement photographed? Let's chat! lizcowiephotography@gmail.com